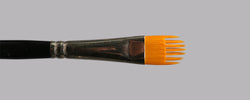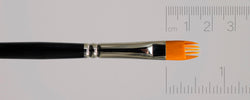 Michael James Smith
Comber Brushes - Series 5
This brush is an essential tool for every artist. It's a universal brush that can be used for all subjects including landscape, portraiture and still life. Mainly used for painting grass and water details in landscapes but can be used whenever multiple lines or dots are needed.
Can be used with oil and acrylics
synthetic 
short handle
comes in two sizes
This brush is included in the Professional Set.
For further information on all of my equipment visit my knowledge base below.